Corporate Bios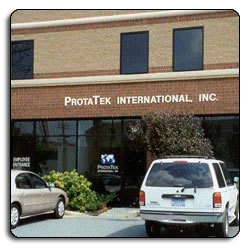 BOARD OF DIRECTORS
Dr. Shi-Jun Ma, DVM, MS, Executive Vice President – Technical Operations and Board Member
Dr. Ma oversees the day to day operations of ProtaTek's  Research and Development functions, along with the Production functions.  Technical questions can be directed to Dr. Ma.
MANAGEMENT
Ms. Cynthia Holland,  PHD, Director of Technical Operations, ProtaTek Reference Laboratory
Dr. Holland oversees the day-to-day technical operations of our Reference Laboratory.  Technical questions related to PRL can be  directed to Dr. Holland.
Mr. Chris Studier,  CPA, Vice President – Finance and Administration
Mr. Studier oversees the day to day administrative functions  of the company. Mr. Studier is also the  main contact for sales, distribution, shareholder relations, and general  business-related issues.