Contact Information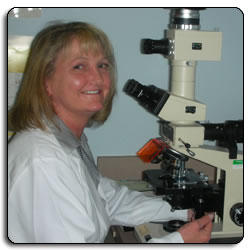 ProtaTek International, Inc.
2635 University Avenue West, Suite 140
Saint Paul, MN 55114
Telephone: (651) 644-5391
Fax: (651) 644-6831
For general and business inquiries:Info@protatek.com
Protatek Reference Laboratory
540 W. Iron Ave., Suite 106
Mesa, AZ 85210
Telephone: (480) 545-8499
Fax: (480) 545-8409
Dr. Cynthia Holland: The Protatek Reference Laboratory is operated by Dr. Cynthia Holland, Ph.D., an authority on tick borne infectious diseases.  Dr. Holland has authored and co-authored over 75 papers in peer reviewed journals and scientific presentations.  Dr. Holland was responsible for the original isolation and identification of Ehrlichia (Neorickettsii) risticii, the causative agent of Potomac Horse Fever.
For technical questions and consultation: Dr. Cyndi Holland – cholland@protatek.com
For general questions regarding the Reference Laboratory: prl@protatek.com